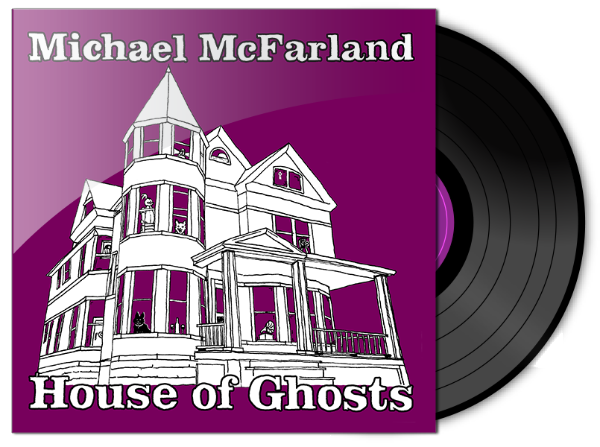 The vinyl release for my recent record House of Ghosts is happening on April 13 – Record Store Day! House of Ghosts is my sixth album, my second vinyl release, and has been described by reviewers as a "big, bright & lovestruck slice of infectious anthemic indie-rock". It was created entirely in Northeast Ohio; tracked at Spontaneously Combustible Studio on the west side of Cleveland, mixed & mastered by Eric Bert Audio in Warren, and manufactured by Gotta Groove in downtown CLE.
I'll be celebrating the release with a morning performance at Record Den in Mentor, and an evening show at the House of Blues Restaurant & Bar. The album will also be available for Record Store day at several area record shops, including:
My Mind's Eye – Lakewood
A Separate Reality – Cleveland (Ohio City)
The Record Den – Mentor
Blue Arrow Records – Cleveland (Waterloo)
The Vinyl Groove – Bedford
If you're unable to make it to a show or retail location to pick up your copy, you can also pre-order here.